One of our commitments as your clothier is to help you develop and maintain a wardrobe that will allow you to be properly dressed for any occasion, whether business, social, formal or casual. To that end, here is a time-tested guideline for the building of a suit inventory that will do just that. If you only have these six, you can be confident that you have something that will be right for any occasion that requires a suit. If your closet lacks one of these, it needs work, even if you have two or three times this number of suits.
---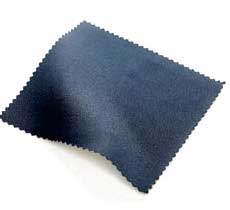 Navy Solid – The cornerstone of every well-conceived wardrobe, and the most versatile suit that you can own. . This is your wedding and funeral suit – a tasteful and respectful choice for those situations. While the black suit has been in vogue recently, most people look better in navy – cooler tones for clear skin tones, warmer ones of those with gold undertones in their skin & hair.



With a crisp, spread-collared white pique or jacquard French cuffed shirt, paired with an elegant silver or pale gold tie, it is ideal for a dressy evening event, such as a political reception or annual dinner, unless it is a black tie occasion. It is a great choice for dinner with clients at a sophisticated restaurant, as well.

Observing the room at occasions such as these, one sees many men, who do not understand that pin stripes are, properly, daytime business suits. They should not be worn to the events mentioned above. If your calendar includes such an evening occasion, and you won't have time to change clothes, wear this suit. Wear it with a smartly striped shirt and coordinating tie during the day for work. Then switch to the dressier accessories for the evening's activities.

A third way to wear this suit is with a classic tattersol or graph check and a matching solid tie. The shirt can be a buttondown, for a more relaxed look, or spread-collared, for a more cosmopolitan look. If you work in a more casual environment, or your work occasionally takes you into one, but you need to be dressier at another point in the day, you can remove the coat and tie for the casual portion of the day.
---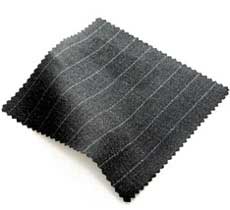 Charcoal Chalk Stripe – Perhaps the most classic of business suits – this is the ideal garment for a daytime meeting, whether a presentation or a negotiation. Darker gray has always been a color that communicates trustworthiness and stability. Perhaps, that explains the term "banker's gray". Deep, rich charcoal tones also enhance the aura of seriousness and confidence.


Whether tailored in a luxuriously finished flannel, with its incredibly elegant muted effect on the striping, or in a hard finished harness weave that intensifies the boldness of the stripe, this is a true business classic. Depending on the styling of the garment, the range of looks is quite broad.


A classic three button can be worn, in a traditionalist environment, with a button down shirt. A more broadly serviceable outfit would be with a moderately spread collared shirt, even a dark gray (or black) pencil or bengal stripe. With the return of white collars & cuffs, an updated classic look would be a bengal-striped shirt (dark gray, red or other harmonious tone) with white collar and cuffs and well matched tie. This suit is a great choice for adding a vest to your wardrobe.
---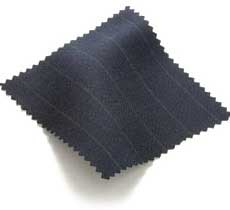 Navy Pinstripe – On those days when you need to have a commanding physical presence, when you want every eye in the room focused on you and your presentation, this is the clear choice. In the language of the late '70s, this is the true "power suit". Properly done, it insures that you and your contribution to any meeting will not go overlooked.

It comes in many styles (2 button, 3 button, double breasted) and many versions (chalk stripe, pencil stripe, multi-stripe, narrow stance/ wide stance) that provide endless ways of making it "yours". Your interpretation of this look can be Madison Avenue classic, Savile Row timeless, or contemporary Italian. Whatever your preference, it is the look of the confident, capable, professional, whose words are worth heeding.
---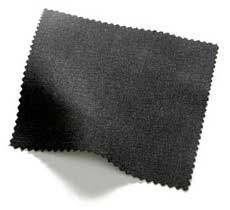 Charcoal Solid – This suit is the understated, elegant and timeless outfit of "The Man in the Gray Flannel Suit". It can be the frame for many looks, from the sophisticated simplicity of three solids (combine harmonious textures for incredibly understated elegance) to a more involved, updated look that highlights the aggressive multi-stripes and checks that exemplify current fashion. This flexibility allows this suit to do yeoman duty in your wardrobe, offering a versatility that rivals the solid navy. If dark enough, this suit, like the navy solid, can be used for weddings, funerals and dressy evening events.

When your professional milieu is dealing with those who are not new to wealth and success, it is a far better choice than today's seemingly ubiquitous black suit. While many shades of gray can be successfully worn by many people, it is good to remember what one of our clients was known to say, "The darker the gray, the higher the pay!"
---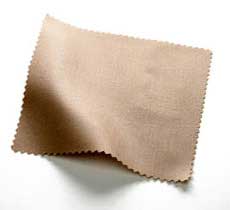 Tan Solid – This suit, whether done in classic suntan, taupe or pale olive-tan (depending on the most flattering shade for your coloring), is a wonderfully refreshing change of pace. It can also be done in many fabrics that are seasonally appropriate, such as dupioni silks, linens, cotton poplins or wool tropicals in the summer, or rich luxurious flannels for cooler seasons; however, the gabardine rendition allows for "three season" wear – from spring through the warmer parts of autumn. It also tends to provide a bit more wrinkle resistance, making it much more serviceable.

As with the other solids, one of it's primary attributes is versatility. This suit can be styled in a variety of ways – from the most traditional three button, to a very contemporary fashion statement. It lends itself, as well, due to its more relaxed demeanor, to bright and bold seasonal shirt and tie combinations that are limited only by your creativity and courage.
---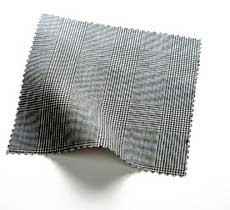 Prince of Wales Plaid – The final star of our sublime six is generally seen in one of three fabrications, and one of three renditions. It comes in a classic summer version, a light tropical, appropriate only for summer. It is also found, quite often, in a luscious semi-milled or flannel finish that is the pinnacle of wintertime panache. But it is most often seen in a mid-weight harness (or sharkskin) version.

The design itself can be a simple black and white, or it can have a deco line – most commonly, blue or red. Like the gabardine, this suit provides a tasteful change of pace. It can be understated or quite bold, depending on what best fits your taste level and physique. For best results, remember the classic guideline that if the plaid is strong enough to look good as a sport jacket, it should not be worn as an entire suit, and if it looks good as a suit, it is too subdued to look good as a sport jacket.

With the right version of these six suits for your build and coloring, you have a wardrobe that will allow you to be dressed properly for any occasion that requires a suit. With the addition of a variety carefully chosen shirts and ties, your wardrobe can give the illusion of a depth and breadth far greater than one would expect from having only six suits. In a day so afflicted with the scourge of "casualitis", this is the prescription the wardrobe doctor ordered to have you prepared for any suit occasion that may arise. Have your Tom James clothier advise you on how to accomplish this, and begin enjoying the pleasure of dressing very well.