Hot weather can mean big problems for your feet and shoes – unless you fight back!
With the advent of spring (and summer just around the corner), we see the return of an age-old challenge for men and dress shoes: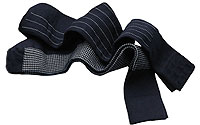 hot, sweaty feet. Did you know that the average person's feet release up to a half of pint of moisture per day?
This moisture can destroy your fine shoes faster than anything else.
So what is a person to do?

The first thing you can do is change your socks at least once a day. Avoid cotton socks; instead, choose small fiber wool or acrylic
blend socks which will wick moisture away from your feet. Your feet will then feel more dry and comfortable, but
the moisture will still permeate your shoes. This is, unfortunately, unavoidable. So how do we get the moisture out of your shoes, insuring
them a long and healthy life?
The first solution is always to use shoe trees, specifically cedar, not plastic. The cedar absorbs the moisture (and with it, odor) from the leather.
Have cedar shoe trees in each pair of shoes at all times when not in use. The second solution is to rotate your shoes.
Never wear the same pair of shoes two days in a row if you can help it. Give the leather in your shoes time to air out and you will find that
they last much longer – and smell much better.

Giving each pair of shoes a day off in turn dictates that you have enough pairs of shoes. How many? We recommend that you have at least four pairs of dress shoes from which to choose.
Our baseline recommendation is a pair of lace-ups and a pair of slip-ons in two colors: black and brown (tan and chili fall into the brown category). Wear the lace-ups with suits and the slip-ons with sport coats and blazers.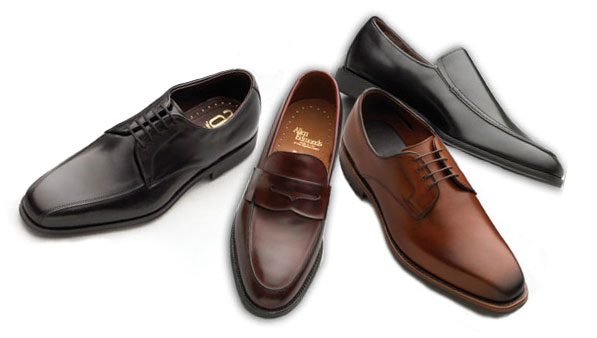 Hot feet in the spring and summer are unavoidable; discomfort and rapid wear-and-tear on your shoes don't have to be.