Build momentum by adding checks to your summer shirt wardrobe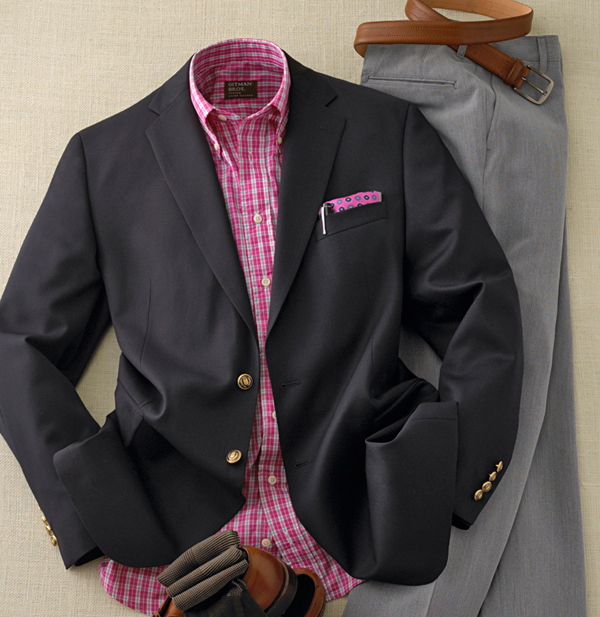 There are some who have lived a "checkered past," experiencing periods of trouble or controversy as well as periods of success. Tiger Woods, Donald Trump, and Bill Clinton come to mind. Such lives and characters provide excellent source material for gripping tales and cinematic triumphs. It is unlikely that anyone sets out to create that kind of past. Choices are made and things happen. That's life.
In suggesting that you might intentionally consider a "checkered future" let me be clear that I am limiting my range of comments to nothing more than what you put on to cover your upper body, otherwise known as a shirt. Even if you have rarely dared to go beyond classic white and blue solid shirts with your business attire, I implore you to read on with an open mind.
On a recent weekend I wore a new shirt with a windowpane check pattern. The overwhelming amount of compliments I received regarding my appearance was one of life's simple pleasures. Mind you, the colors of the shirt – a turquoise blue and rosy brown – worked especially well with my hair and skin tones, but my otherwise plain gray suit came to life like never before because of the shirt. Since the shirt was the lead actor, my choice of necktie took on a supporting role and was therefore relatively subdued and simple: a nearly solid number that picked up the brown tone in the shirt.
Checked shirt are not formal. For an important meeting, court appearance, or evening occasion, a clean and crisp, white broadcloth would be my first choice. But to break up the routine and to show a little more personality and creative acumen, a checked shirt inside of the simple frame of a solid suit or blazer (or the same with a subtle and open pattern) will demonstrate sophisticated elegance and an easy going swagger.
Of course, keep in mind a basic principle regarding pattern:
The larger and/or bolder the pattern, the more casual or informal the garment. Dimension coupled with intensity determine where a given piece of clothing fits into the continuum of formality.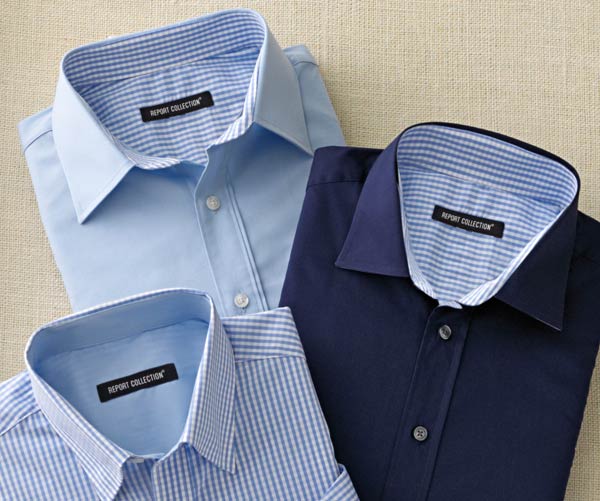 Because we are custom shirt makers, we can also add detail to the "inside" of your collars and cuffs with a contrasting/coordinating fabric. For example, consider using a checked pattern for the inside of the collar and cuff – made visible when you are not wearing a tie and when you roll up your sleeves.
One final note: If you find that you are wearing a tie less often now than you used to, then some checks (or bolder stripes) will help you to easily achieve a "finished look," rather than looking like you forgot to finish.
Sartorial Regards,