Formally Speaking: This is no time to relax your Standards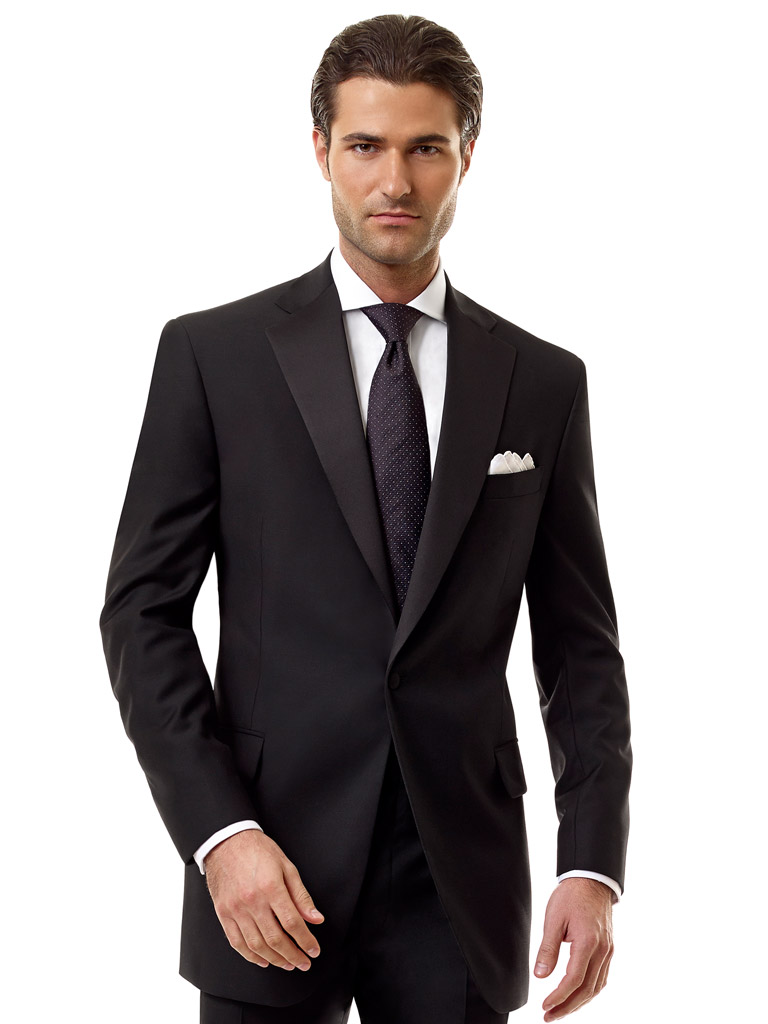 "Shall we dress for dinner?" asked the always stylish and cool Nick Charles (Leading Man in the 1934 Film "The Thin Man") of his equally charming wife, Nora. In other words, "Shall I wear my tuxedo for dinner tonight, or will the standard suit and tie get the job done?" More often than not, Nora would reply with "Oh, why not?" (Or she just gave Nick 'the look' that said in no uncertain terms 'but of course.' She probably had a new cocktail dress to break out.)
A common question of a man to his wife for most of the 20th Century, the relative question for today might be (much to the chagrin of modern 'Nora') "Should I wear a sport jacket to the restaurant tonight or can I get away without it?" A less frequent but timely question, due to the season, revolves around what to wear when the invitation reads "Black Tie" or "Black Tie Optional."
Traditionally the response to an invitation reading "Black Tie" was simple. For men it meant a proper dinner jacket and trouser, typically black, of fine worsted wool, with a satin or grosgrain lapel and trouser braid, pleated front shirt with a point or wing collar, black bow tie and cummerbund, and plain toe dress brogue or slip-on shoes, preferably of patent leather.
But as Ray A. Smith recently wrote in The Tux and the Suit Duke It Out, WSJ, October 5, 2011, "With more relaxed dress codes at parties and on the red carpet in recent years, many men have eased into a looser definition of 'black tie.' (Beware of 'looser' definitions.) The penguin suit with bow tie moved to the back of the closet, and the black suit with straight black tie hit the dance floor."
While even I, Tom,…, gave in to the trend and have worn a black suit (Duopioni silk, no less) with a regular, albeit dressy, necktie to a formal event during the past few years (Bless me, Father, for I have sinned!), I am happy to report that my shawl collar, mohair blend tuxedo is ready to go and that tuxedo sales are rising sharply this season.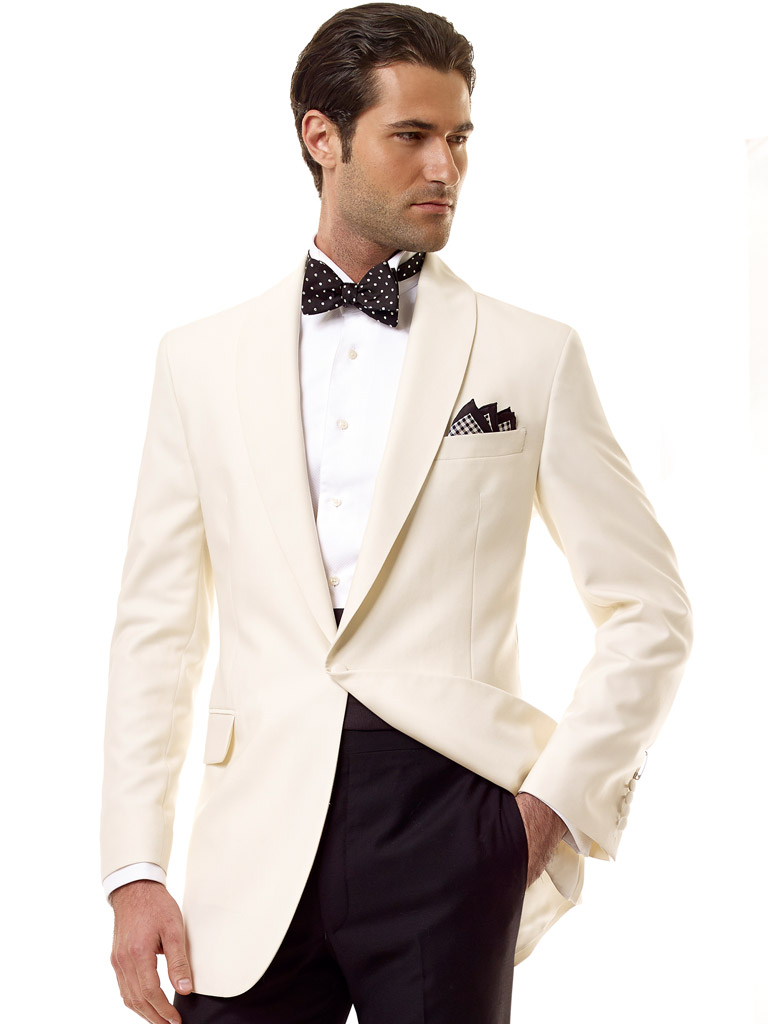 The sartorial tide has turned in favor of the tuxedo and the more classic accoutrements, including a black bow tie that you tie yourself (as if I needed to tell you that). Affirming this trend, entertainers and actors like Brad Pitt and Justin Timberlake, who have tended toward edgier dress in past years for formal occasions, have been spotted wearing classic tuxedos and bow ties this year.
Though the notch lapel dinner jacket dominates the formal offerings at most stores, I prefer the classic panache of a peak lapel or the graceful line of a shawl collar.
Stay tuned for the next post when I elaborate on the 'Rules' of formal dress. And in case you need some tips on formal dress, like How to Tie a Bowtie, check out The Virtual Tailor.